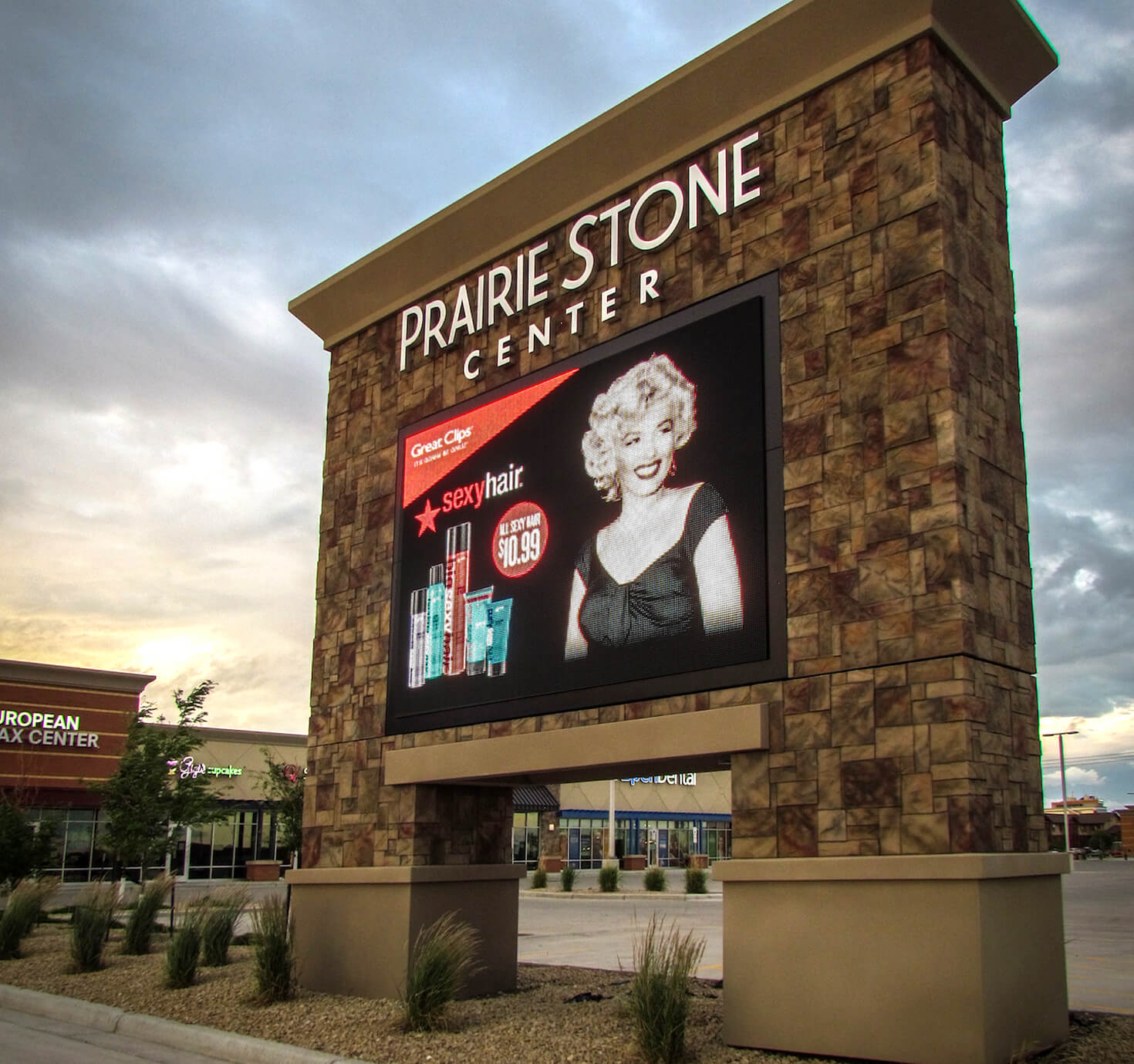 Commercial Real Estate and Property Management Signs
Signage relating to the commercial real estate and property management market is challenging. With continuous tenant rotation, coupled with their individual branding needs, the signage portion of property management can be overwhelming for our commercial property partners. We understand this and want to help. Indigo Signs has dozens of commercial property partnerships. These relationships require detailed attention to the properties we service. From unique City Ordinances to specific property signage requirements, our team of Project Managers and Client Project Specialists will manage the sign families for you.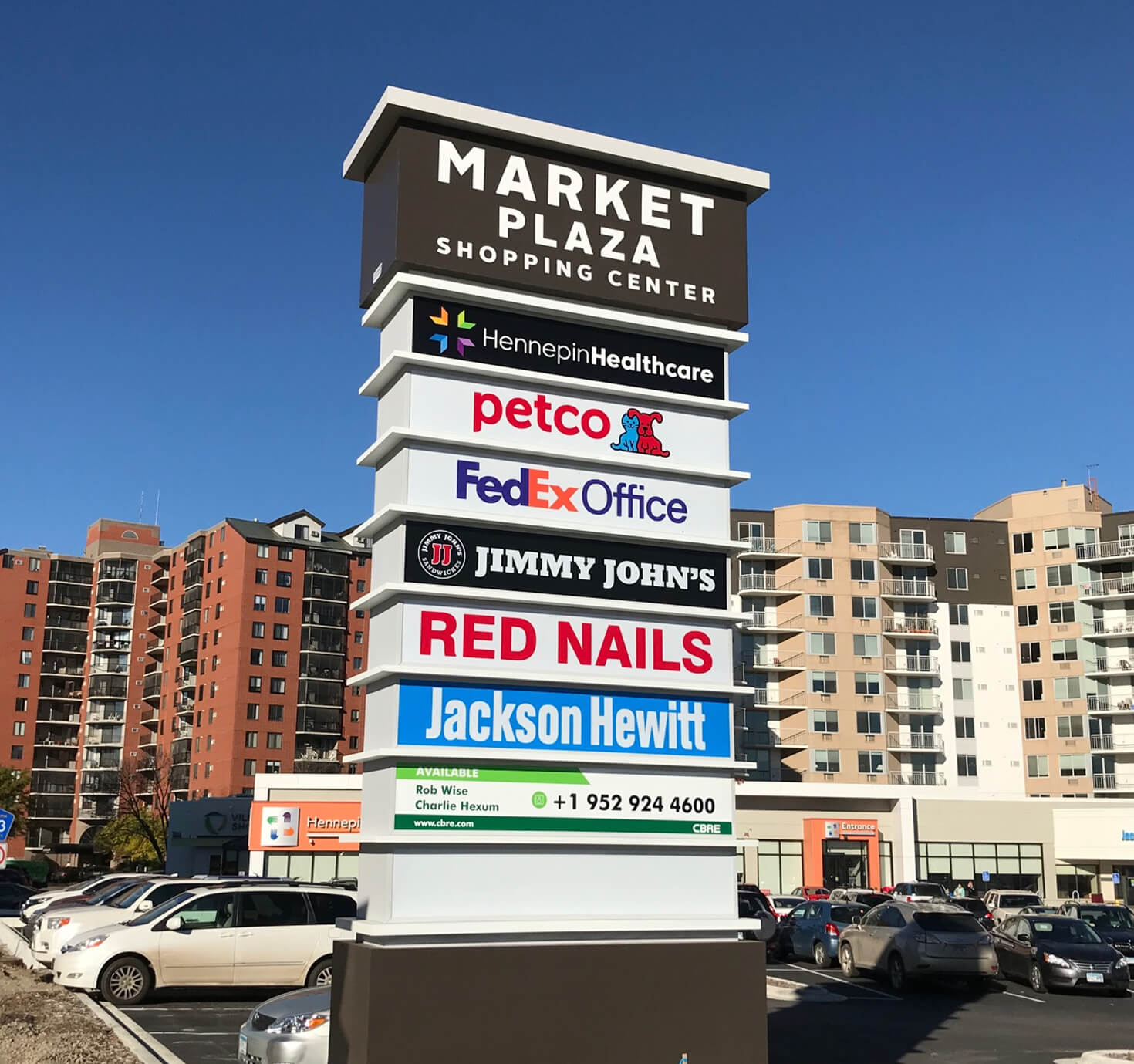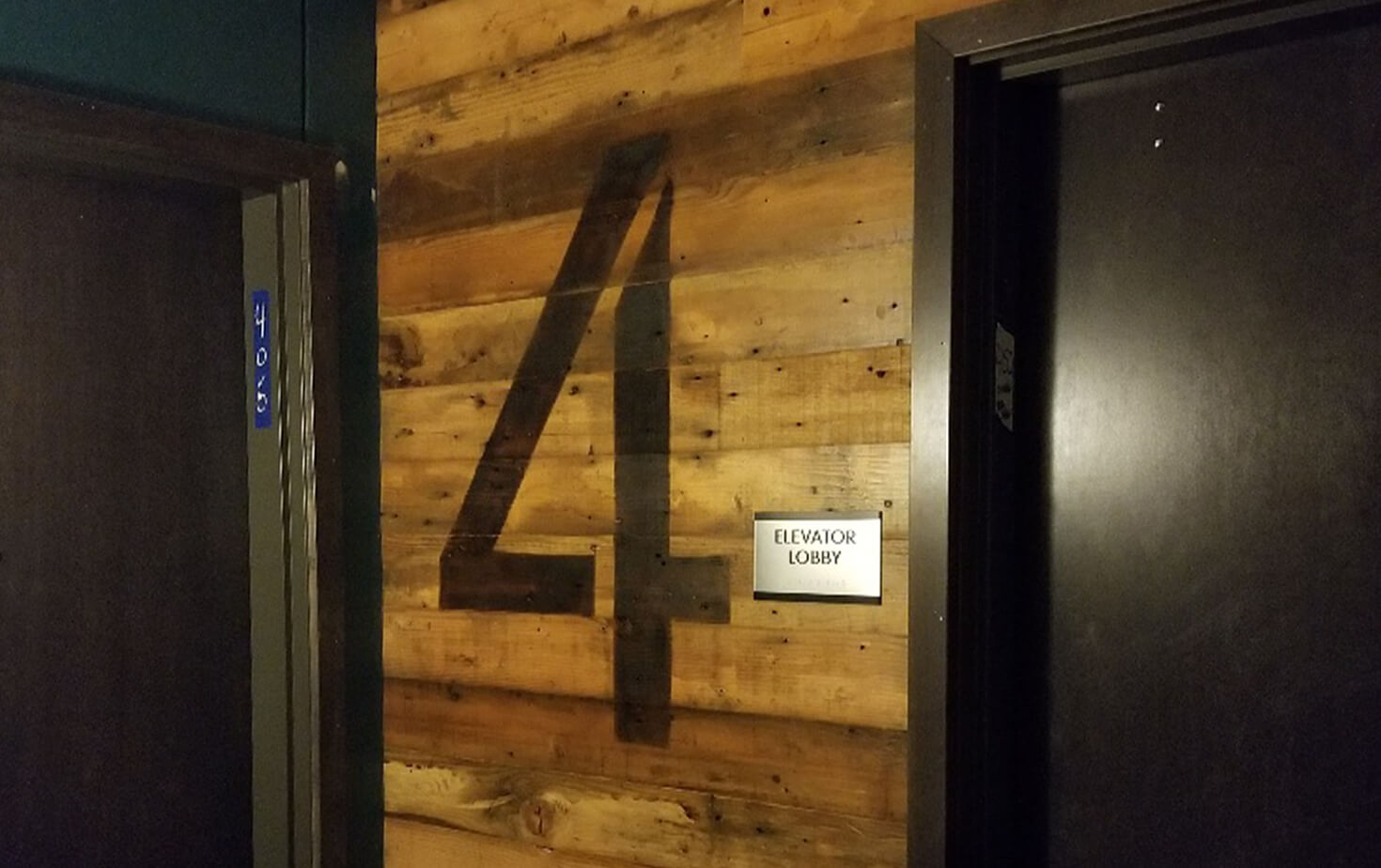 Exterior Branding for Commercial Properties
Commercial properties require a consistent sign feel and functionality. With building signage (such as channel letters or wall cabinets) above every storefront and multi-tenant monument signs at every parking lot entrance, partnering with a sign company that understands commercial property sign needs is paramount.
We specialize in all signage related to commercial real estate. Our regional fabrication offices can design, build, and install any signage need. Our local sales, service, and installation offices are there when you need us. Clean, consistent, and always operational signage defines an attractive lease space for your tenant market and its customers.
Interior Branding for Commercial Properties
Navigation and understanding of a commercial real estate property's interior sign schedule, big or small, is a process we pride ourselves in. From A.D.A. signage, wall murals, directional wayfinding, and back-of-house identification, Indigo Signs is the right partnership. We work directly with you through your GC partners or serve your tenants directly to ensure all interior signage needs are identified and realized on the budget and schedule.
Building Extraordinary Brands
We build extraordinary brands. Choosing the right branding partner for the commercial real estate and property management industries is an important decision. Whatever your needs, our experienced team will create and execute a professional, quality signage package. Connect with us and discover why we are the regional signage leader in the commercial real estate and property management field.