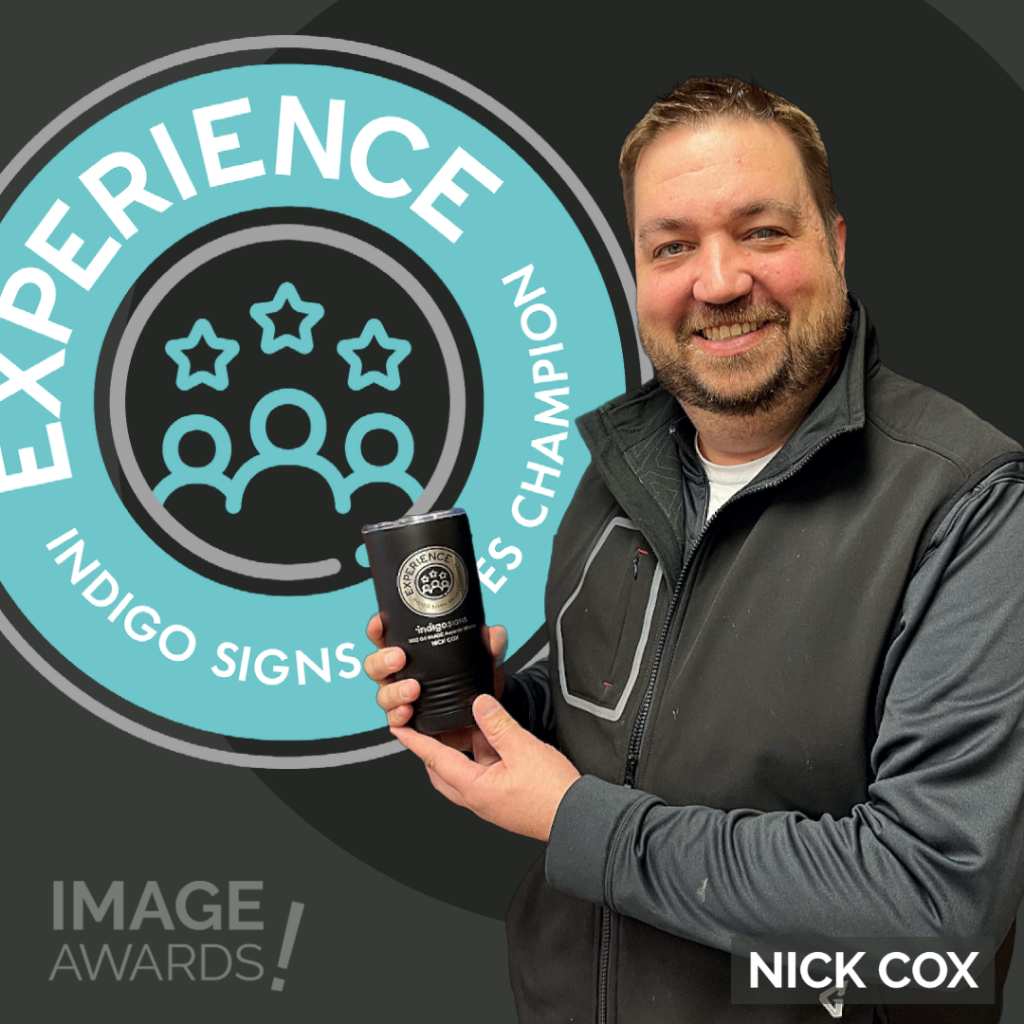 The 2022 Q4 Indigo Signs IMAGE Awards winner was Nick Cox, who was nominated for one of our core values:
EXPERIENCE: We create a superior customer experience because we are a team of experienced professionals.
Nick is a seasoned Sales Representative at our Grand Forks office and has been with Indigo Signs for 14 years and 15 years total in the signage industry. He has gained expertise in his job, the company's operations, and how best to get things done and is seen as a source of wisdom and an asset to our Indigo Signs Team.
Nomination submission from a fellow Indigo Signs peer: "This person has been an amazing mentor since I began. I came into this position with almost no knowledge of the sign industry, but they have taken the time to explain and teach through every project, question, and problem I've had. I explained that I learn quickest by doing, so they let me jump right into projects right away. They walked me through each step, using samples to help me better understand the materials, and taking me to past project sites to explain the different sign structures/types. Through their experience and patience, I have come to love my job, and feel confident in my ability to do the work."
When we asked Nick to explain why EXPERIENCE is an important cultural value, he stated, "I am proud to be part of such an experienced team at Indigo Signs. Our experience in design, estimating, fabrication, and installation shows in the quality of the products we create. I was so fortunate to have great mentors at Indigo when I first started, and I am happy to pass that experience along to our new teammates. Because of the uniqueness of our industry – investing in our teams' experience is so important to the success of not only Indigo Signs, but our customers as well."
Congratulations to Nick for winning the Experience IMAGE Award for Q4 2022!