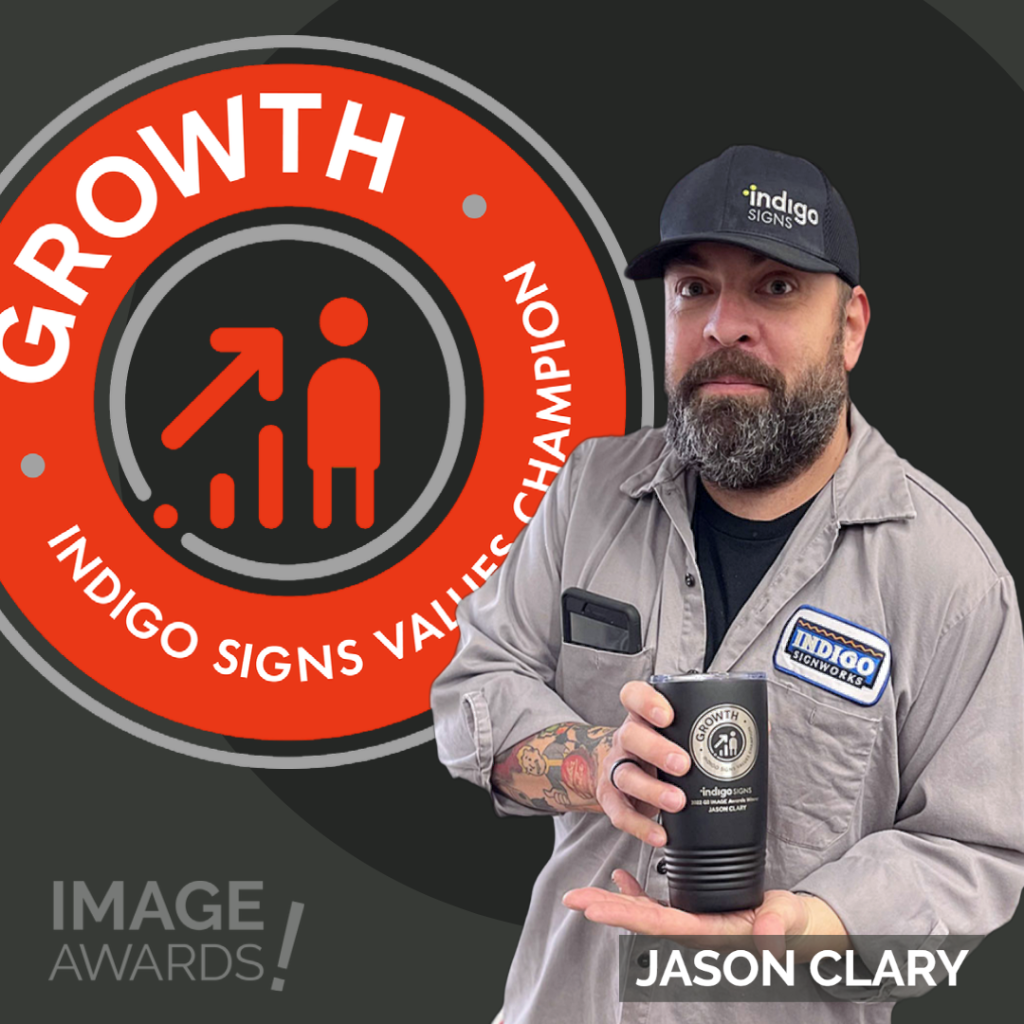 The 2022 Q3 Indigo Signs IMAGE Awards winner was Jason Clary, who was nominated for one of our core values:
GROWTH: We are constantly learning so we can help our customers grow.
Jason is a Senior Fabrication Supervisor at our Fargo office and has been with Indigo Signs for 17 years. He has been labeled a reliable growth-oriented teammate: understanding and learning new techniques/efficiencies to help train his team, and in-turn improving the customer experience. You know what they say: knowledge is power!
Nomination submission from a fellow Indigo Signs peer: "This person has gone from leading the channel letter room full-time, every day, to doing a little of everything. He has had to learn how to make every sign that Indigo sells, to now setting up production files, cutting all the parts on the router, leading our monthly safety meeting, is part of the safety committee, and still makes channel letters when they have time. I believe if anyone knows anything about signs, it will have to be this second-generation Sign Fabricator."
When we asked Jason to explain why Growth is important to him, he said, "By learning new things, you not only make the company better, but make yourself better in the process."
Congratulations to Jason for winning the Growth IMAGE Award for Q3 2022!