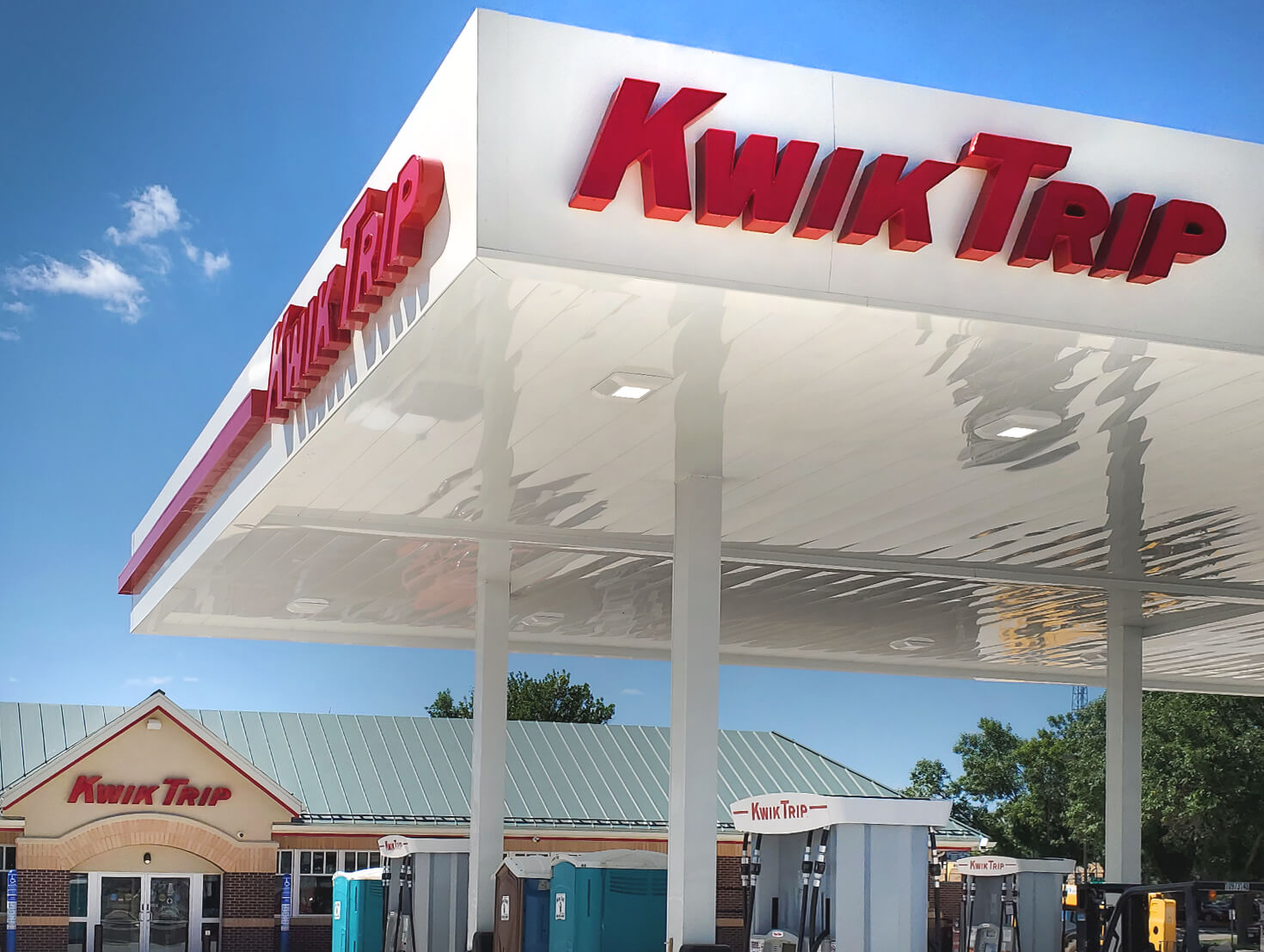 C-Store and Petroleum Signs
Indigo Signs has partnered with many regional leaders in the petroleum and convenience-store industries and have structured ourselves to meet our partners' ever-changing needs. Focusing on a dynamic sign family found at most c-stores, Indigo Signs will help set you apart from your competitors.
Common Signage for C-Stores
Pylon Signs
Canopy Graphics
Channel Letters
Digital Displays
Digit Price Signs
Interior Sign Family
Graphics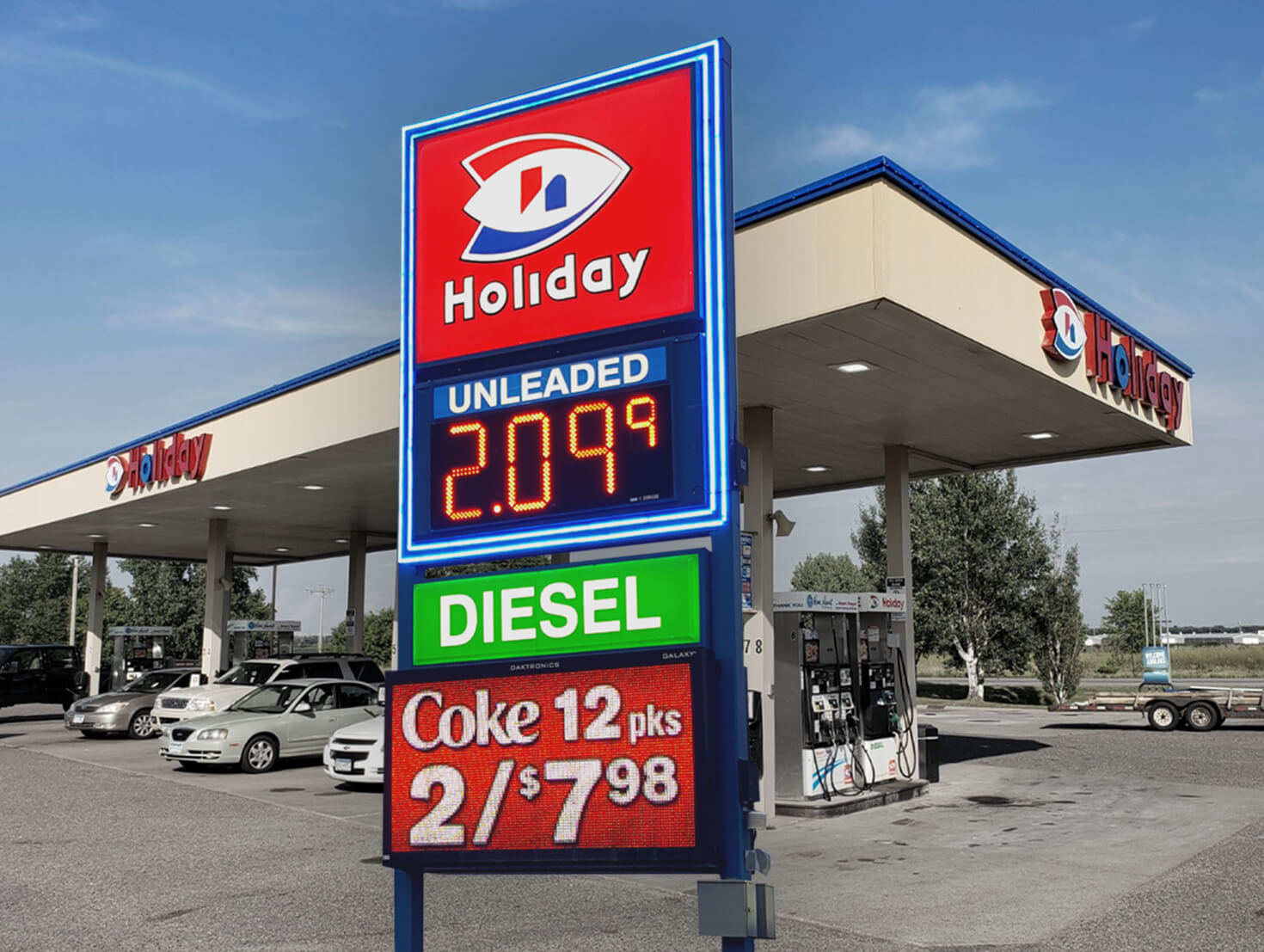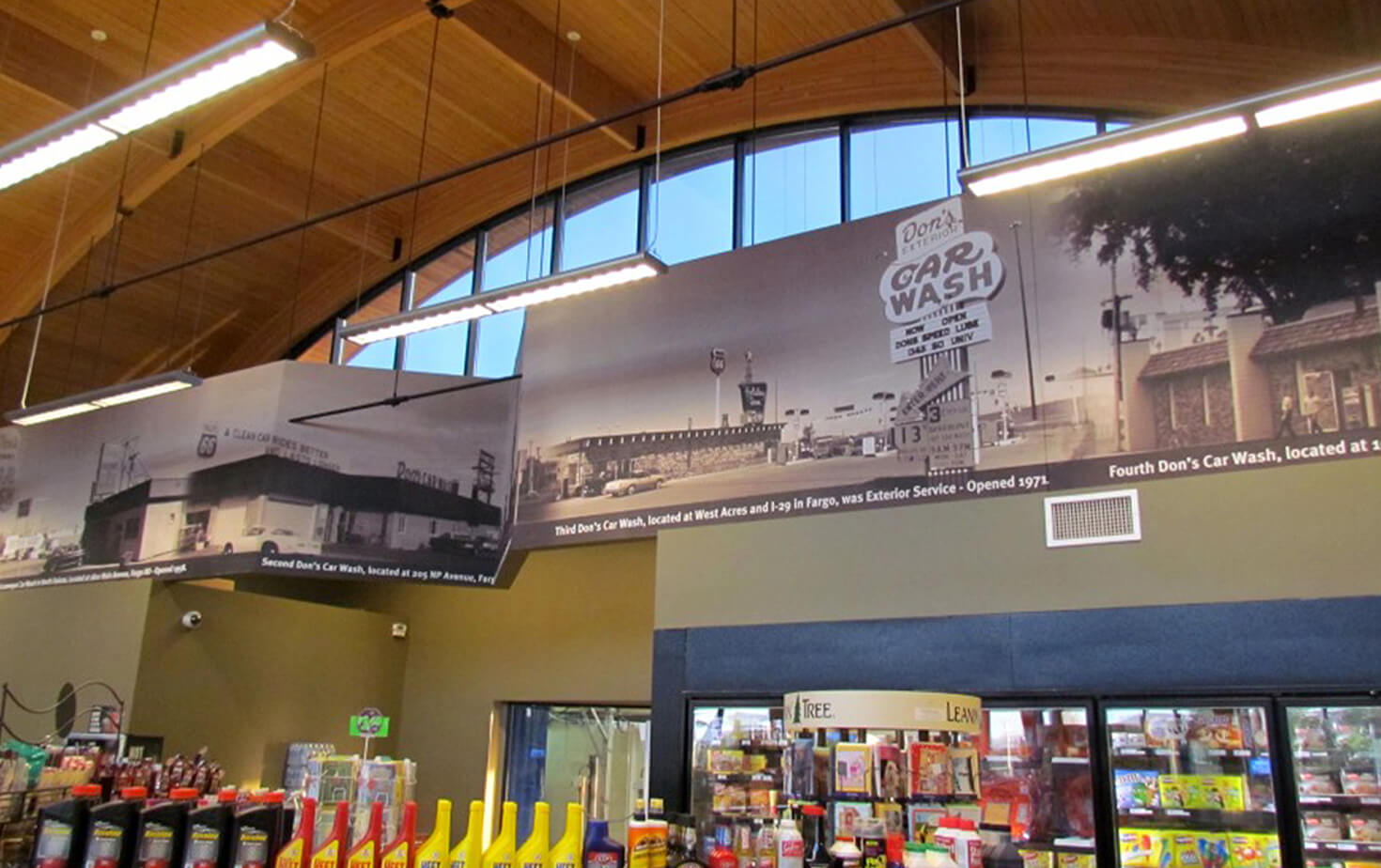 Exterior Branding for C-Stores
Exterior branding within the petroleum market is an effort we understand better than most. Our footprint across the Upper Midwest has allowed us to partner with some top fuel and convenience-store franchises. Dialing in your exterior brand in a welcoming, well-lighted, exciting manner is the number one goal. Pylon signs with high-resolution dynamic displays, clear digital POS gas prices, bright LED canopy banding, well-lighted parking lots, and storefronts should be your number one focus. Let us help you realize your visions for your c-store image.
Interior Branding for C-Stores
From ice-cold energy drinks, fresh donuts, and piping hot coffee, interior branding might be the most critical part of a c-stores message. A trusted source as a fuel stop is only part of the equation.
In-store sales are where C-Store profits genuinely reside. Let us generate the right messaging to your patrons thru exciting product identifiers, coffee bar signage, interior murals, and thoroughly-lighted LED coolers. Everyone enjoys the convenience of the c-store world, and we can help you hone that marketing effort to drive sales.
Previous C-Store Sign Projects
Building Extraordinary Brands
We build extraordinary brands. Choosing the right branding partner for the petroleum industry is an important decision. Whatever your needs, our experienced team will create and execute a professional, quality signage package. Connect with us and discover why we are the regional signage leader in the c-store market.